Scavenger Hunt 2020!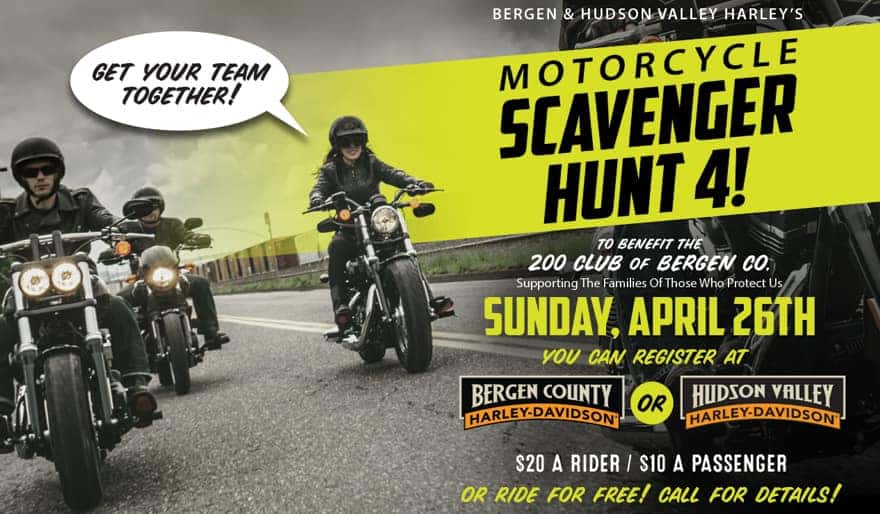 Registration takes place at Bergen OR Hudson Valley Harley 9am-10:15am.
here's how it works:
Teams of 2-6 people will register and be handed a list of places & things to find. The list will be time stamped and each group will have 3 hours to take a picture of their group in front of as many of the places & things on the list. Each place and thing you take a picture in front of has a point value. Every point your team earns gets everyone on your team tickets to use towards tons of great giveaways! Food & Music included! It's a great event for a great cause!
This year you can get family & friends to sponsor you! Raise $100 for the 200 CLUB of BERGEN COUNTY, Rider's event registration and meal ticket are FREE!